Unlike other states, California requires two signs for restrooms. Follow the three steps below to ensure that your signs pass inspections—and blend in seamlessly with your interior.
Step 1: Download your template
Use these files as your starting point. Each file contains one door sign and one wall sign, as required by CA Title 24.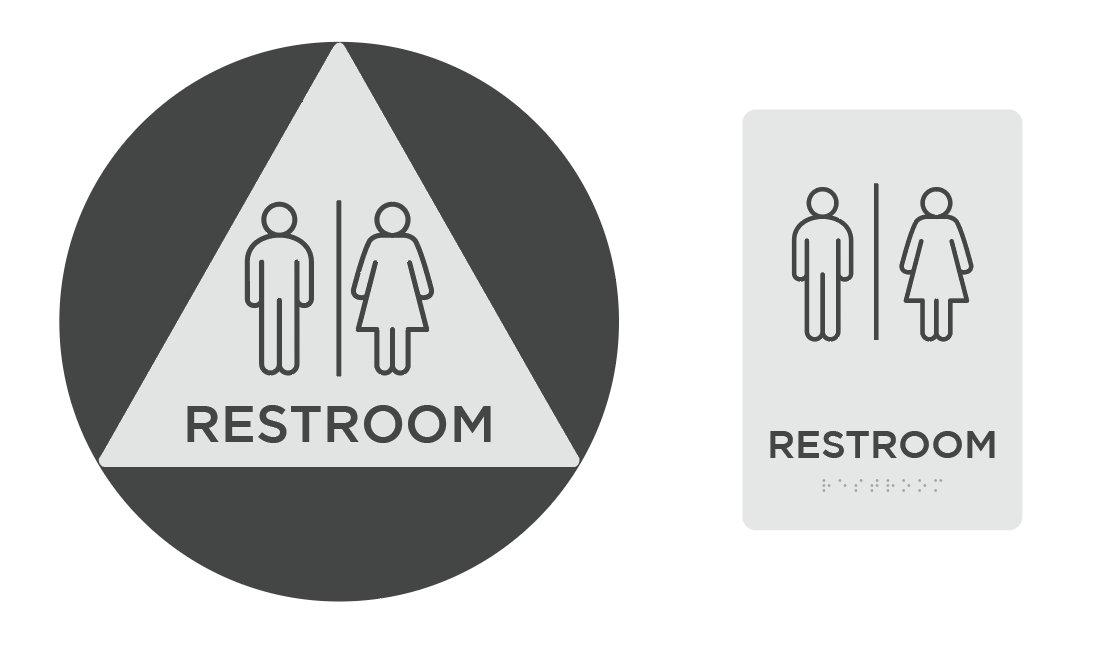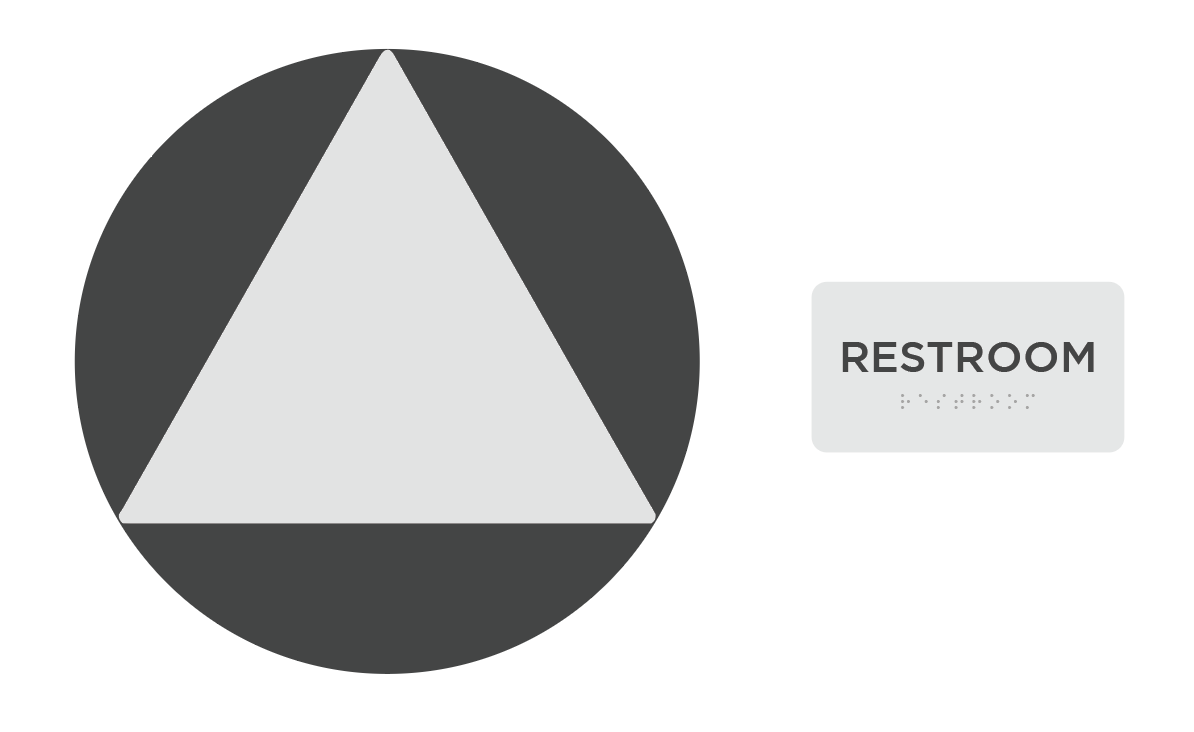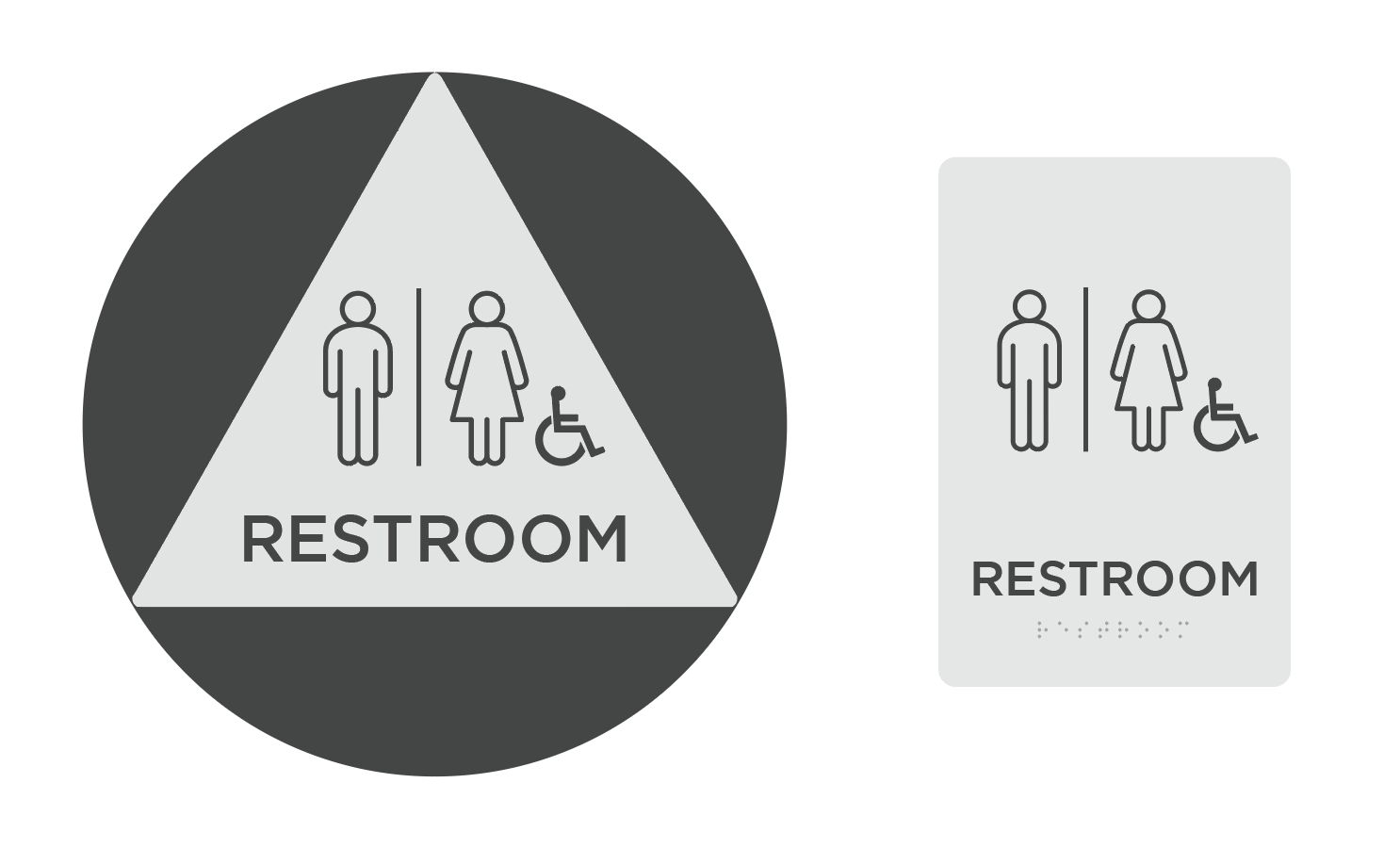 Ultra Clear (Handicap Accessible Version)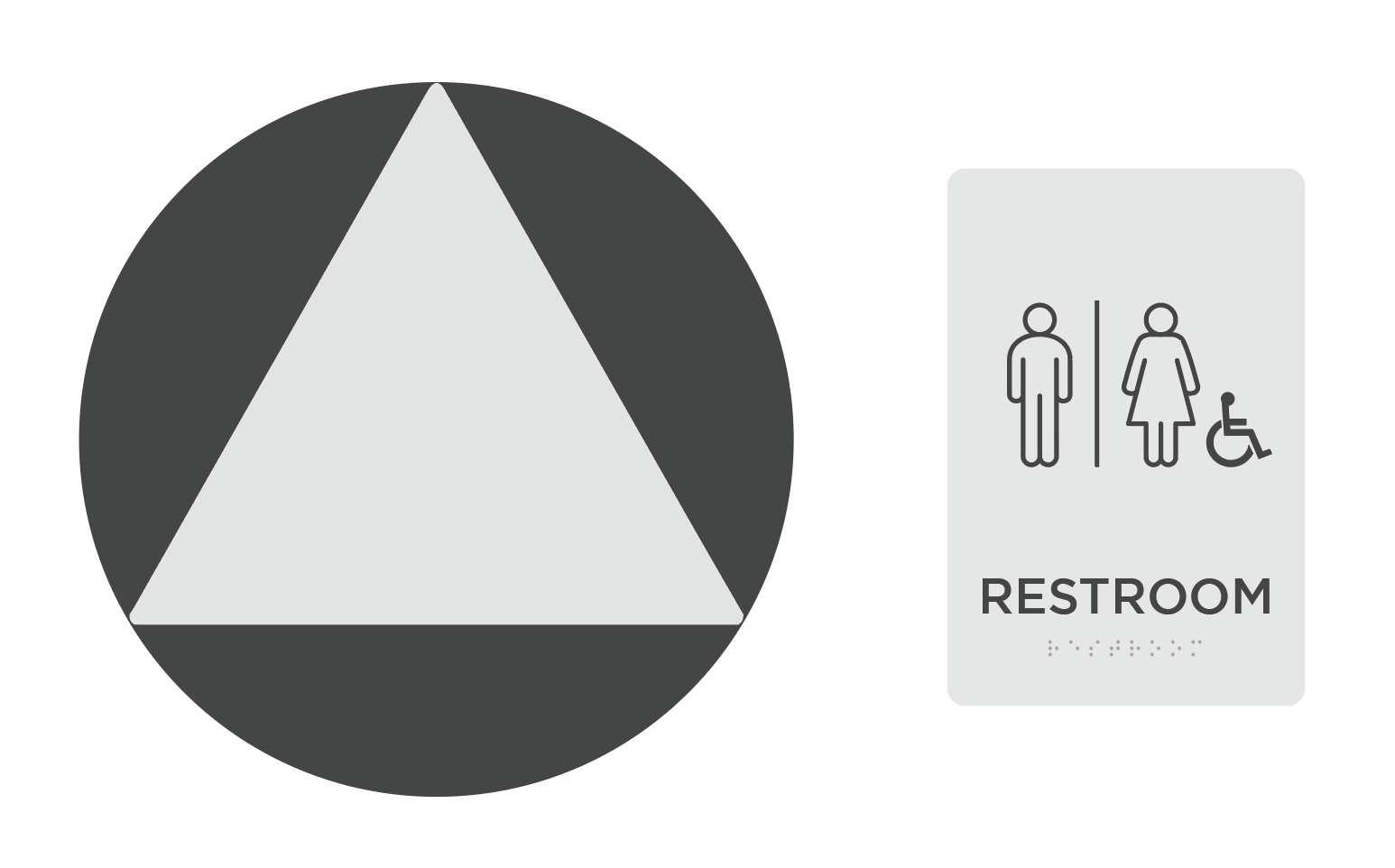 Minimal (Handicap Accessible Version)
Step 2: Customize your signs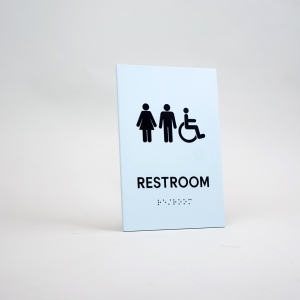 Can I change the color of the signs?
Yes, just make sure the sign contrasts the door color (and the text contrasts the sign color).
Note: If you're using the unisex sign—the triangle must contrast the circle (which must contrast the door color).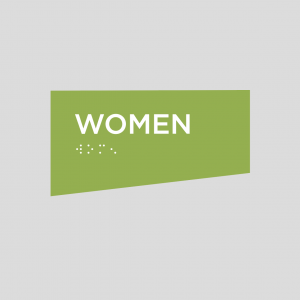 Can I change the shape and size of the signs?
For the wall signs—yes, so long as the pictograms (if used) are within it's own 6" x 6" space. For the door signs—no. The size and shape in our template files is CA standard.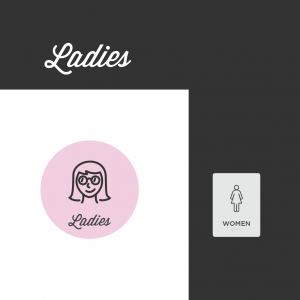 Can I change the names of the rooms to "Ladies" or "Staff"?
Yes, but make sure the "standard" text is on the wall sign, which the visually impaired will be reading. Consider using these theme words on the door sign, or above the doorway.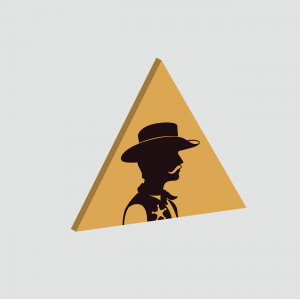 Can I change the pictograms (icons)?
Yep, the sky's the limit. Or omit them completely—they're entirely optional. However, don't change the handicap symbol—that's an international standard. See this article for more information on pictograms.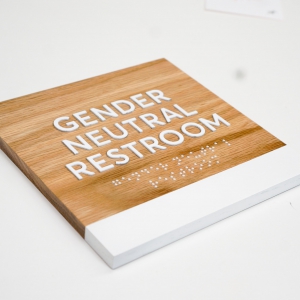 Can I change the font?
Yes, but don't get too creative. Avoid decorative text, condensed type, bold, wide letter spacing, etc. Make sure the text is in all caps. See this article for more details.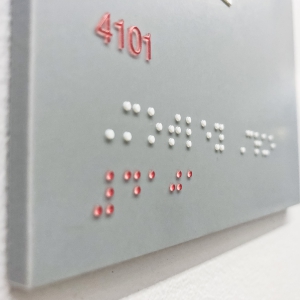 Can I choose what parts of the sign are raised?
Yes—but only with pictograms. We recommend them not to be tactile, but they can be if you wish. However, the text and braille should always be raised, as well as the triangle on the gender neutral sign.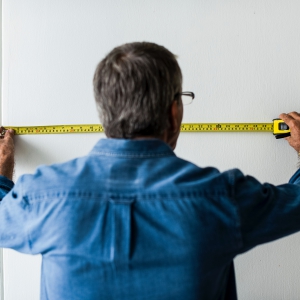 Step 3: Get your design verified
This step-by-step article covers the basics of California restroom signage. To ensure compliance, we recommend checking your designs with a professional.
The good news is, we're here to help! Reach out to us with a draft of your design, and we'll provide feedback, material recommendations, and pricing.