Don't underestimate the power of signmaking skills when it comes to creative problem carving.
The Contest
What can 6 sign makers carve in one hour? Plenty. But throw in surprise carving themes, a curveball challenge, and oddly shaped pumpkins….and you get some interesting results.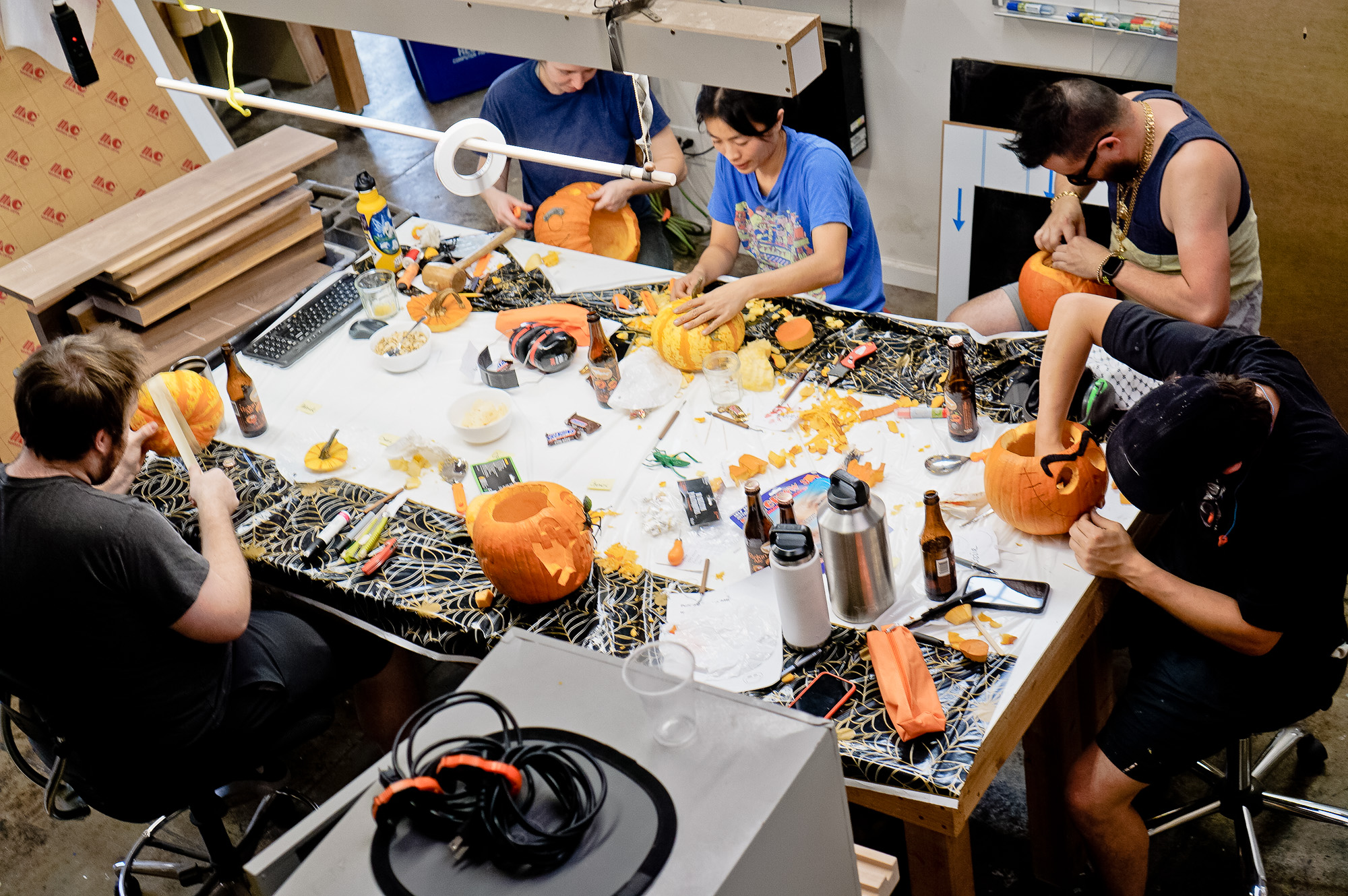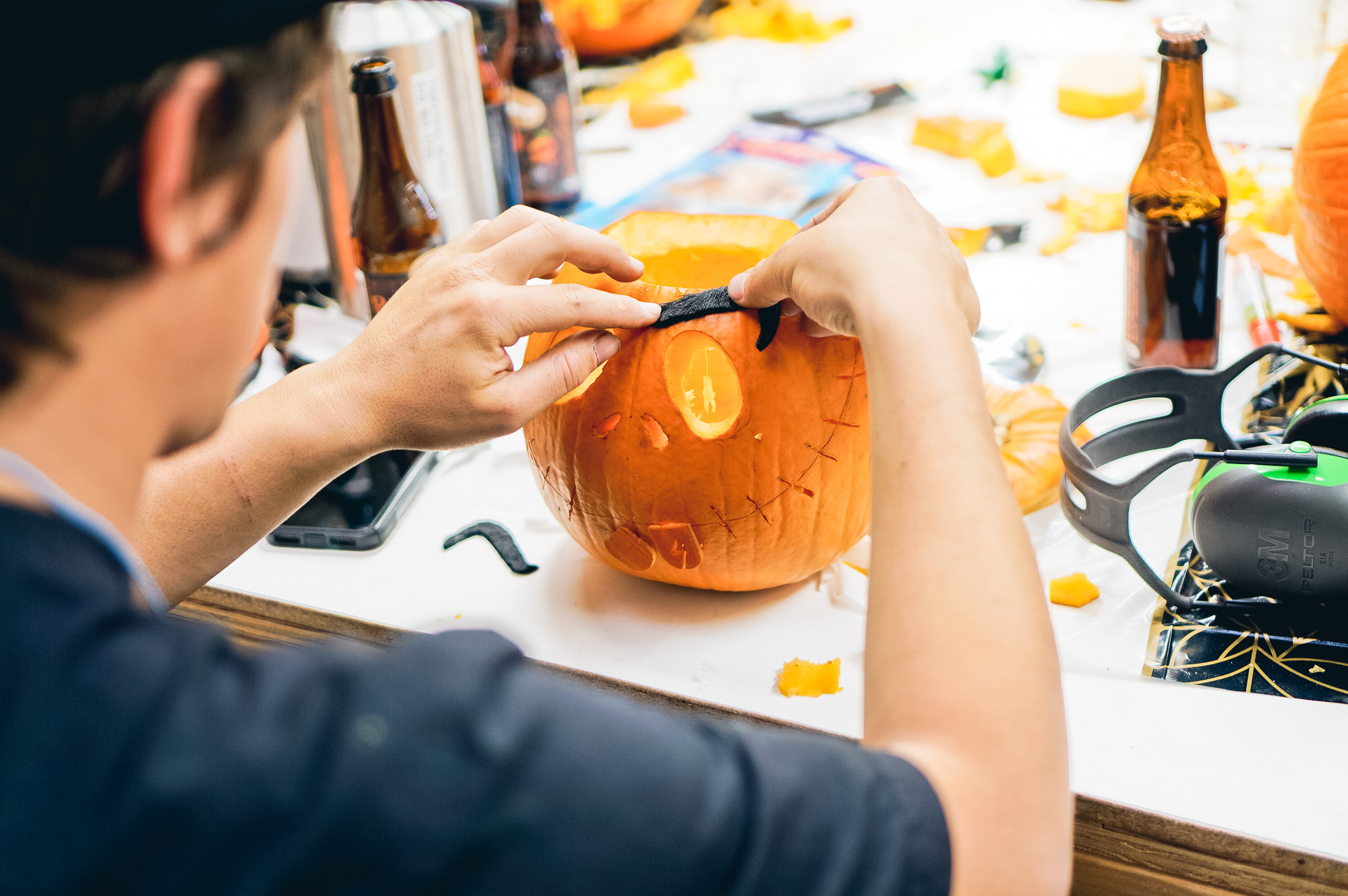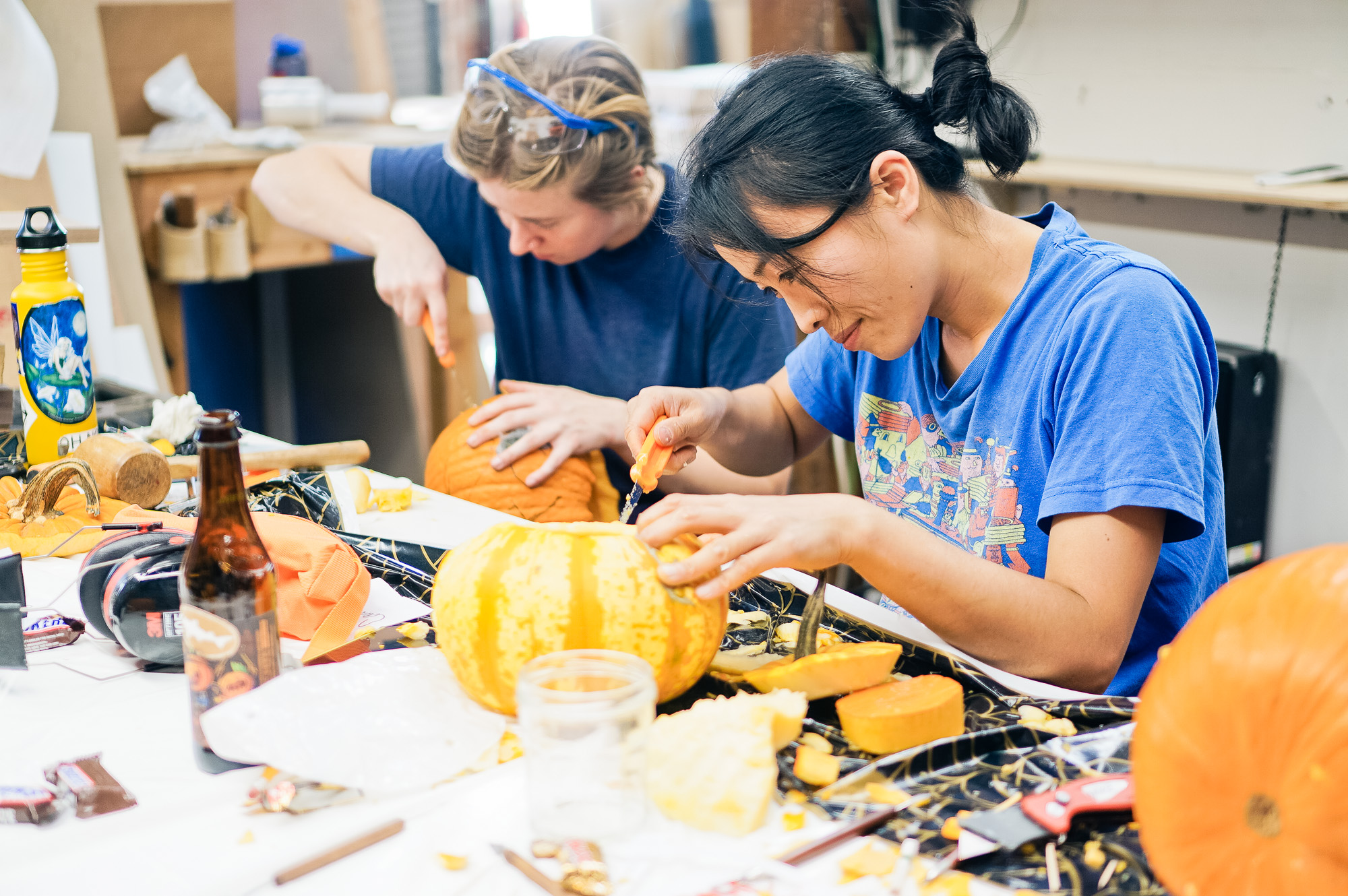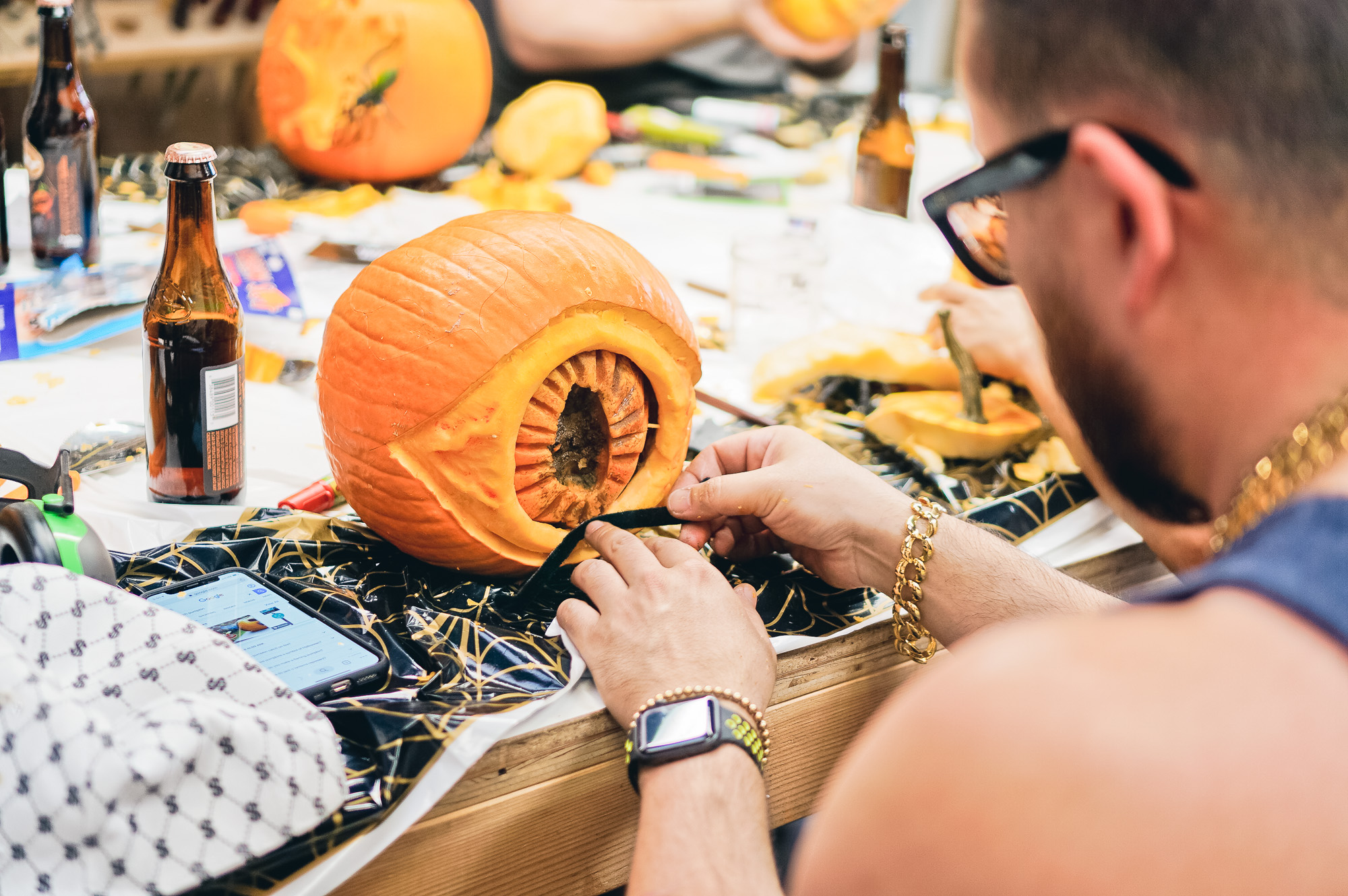 The Masterpieces
Each of us was randomly given a theme. Here's how we did.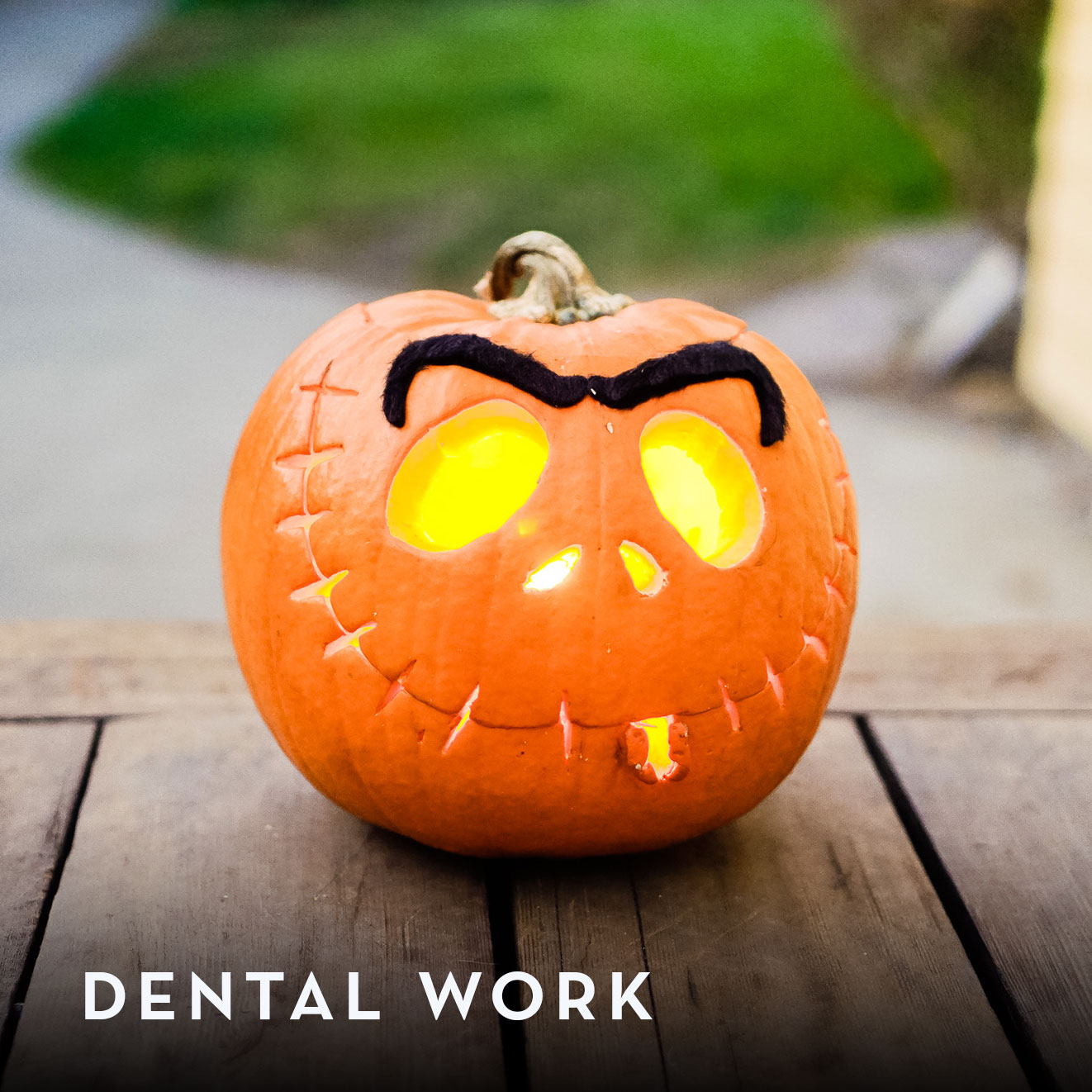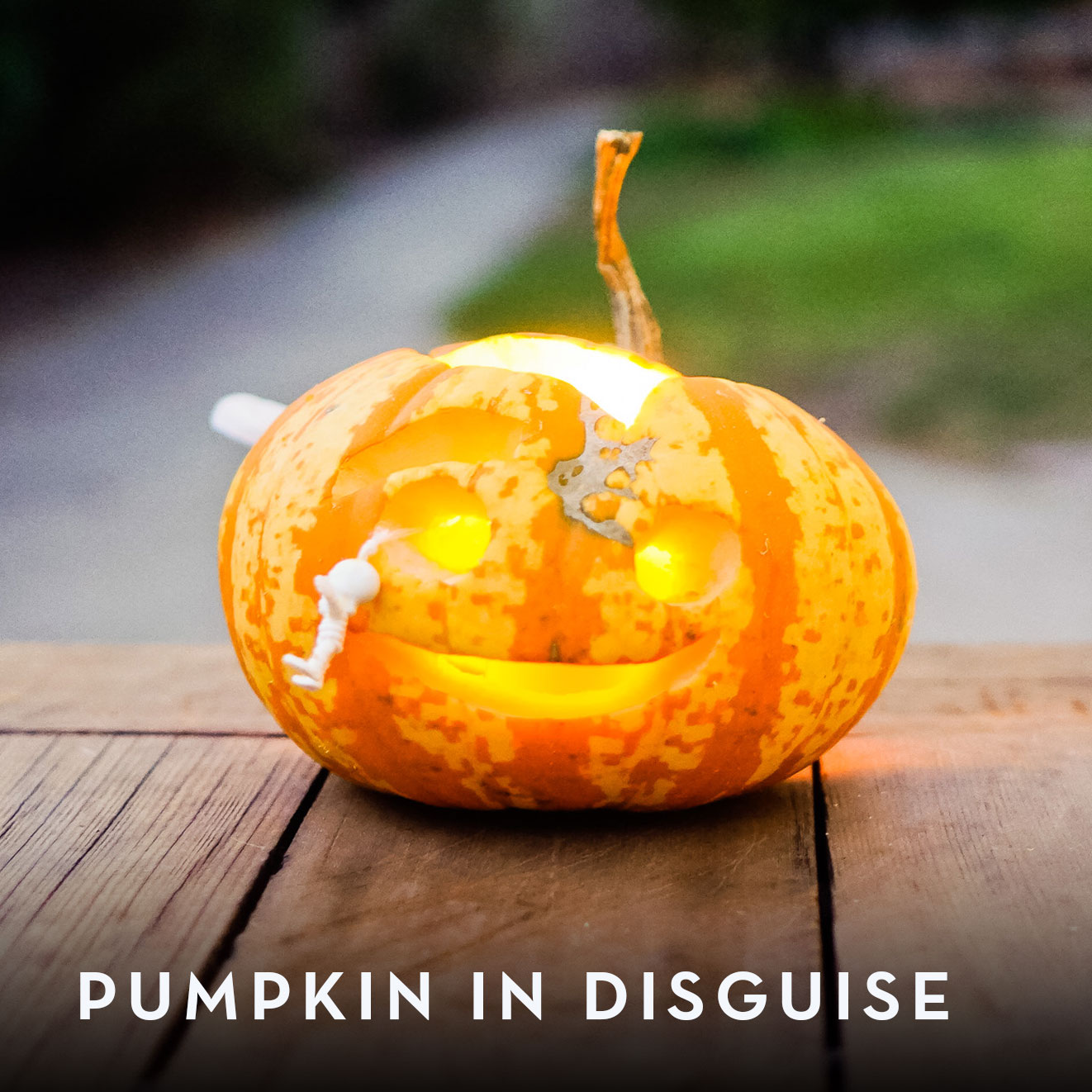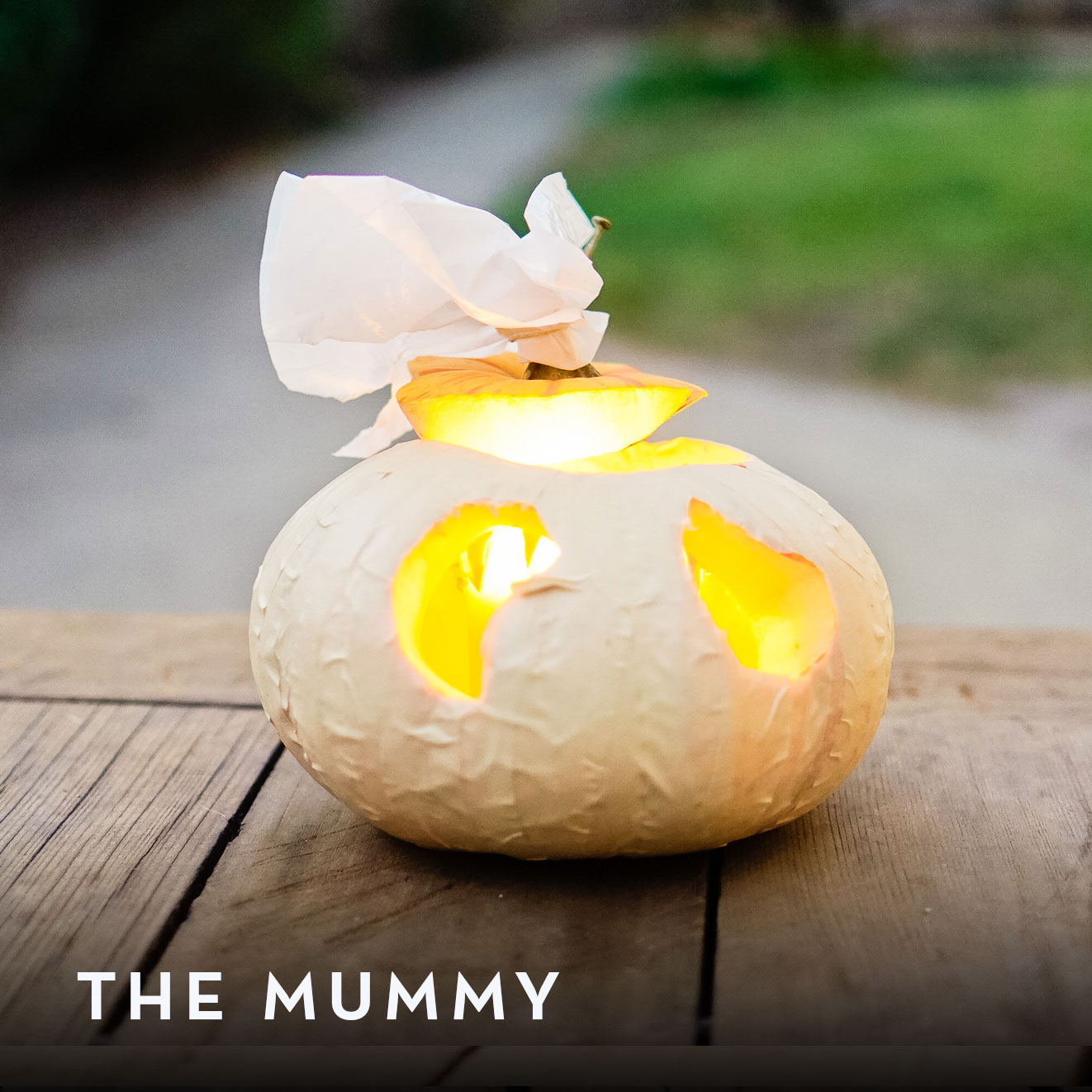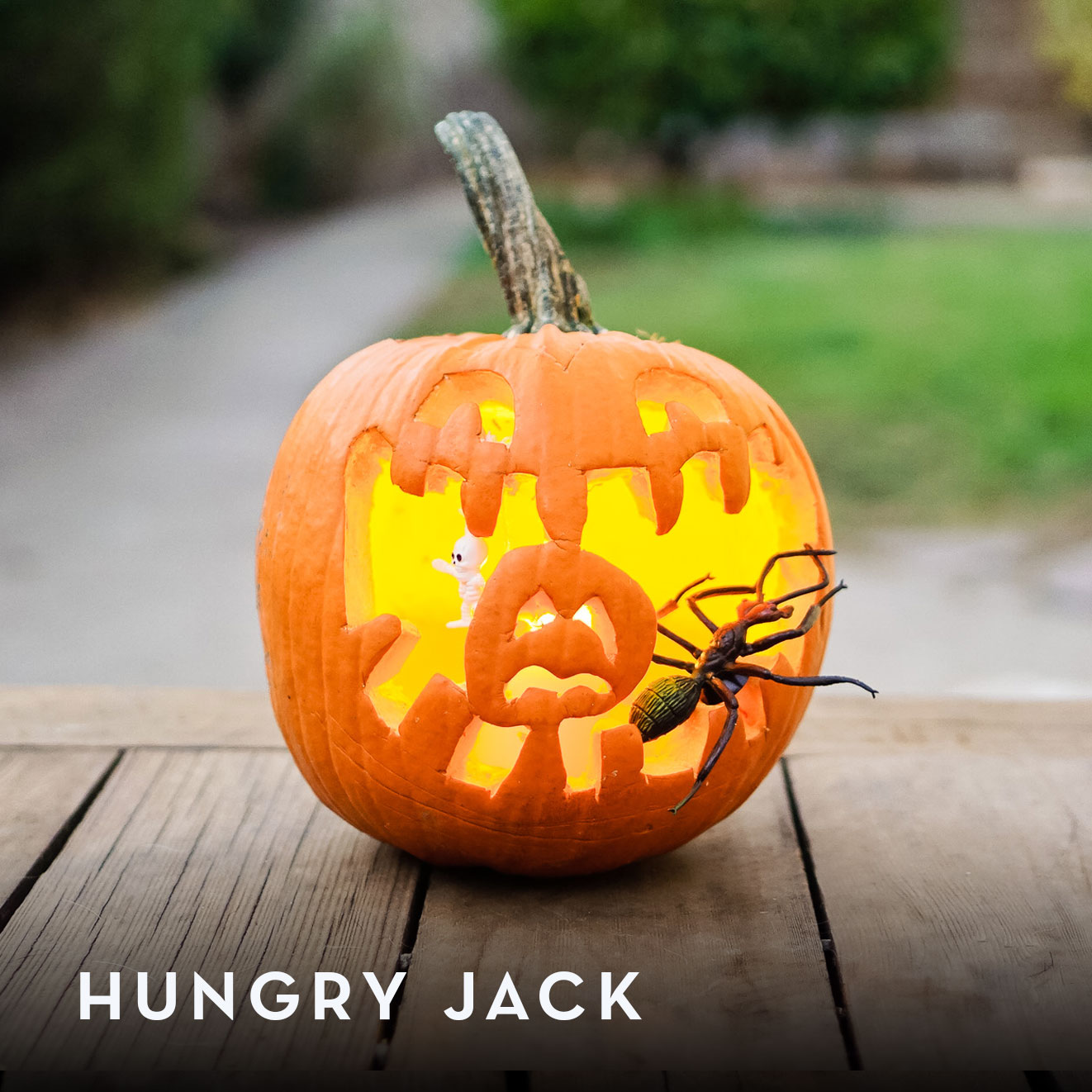 The two winners
We had a tie! Winners were chosen based on curb appeal, skill, and overall concept.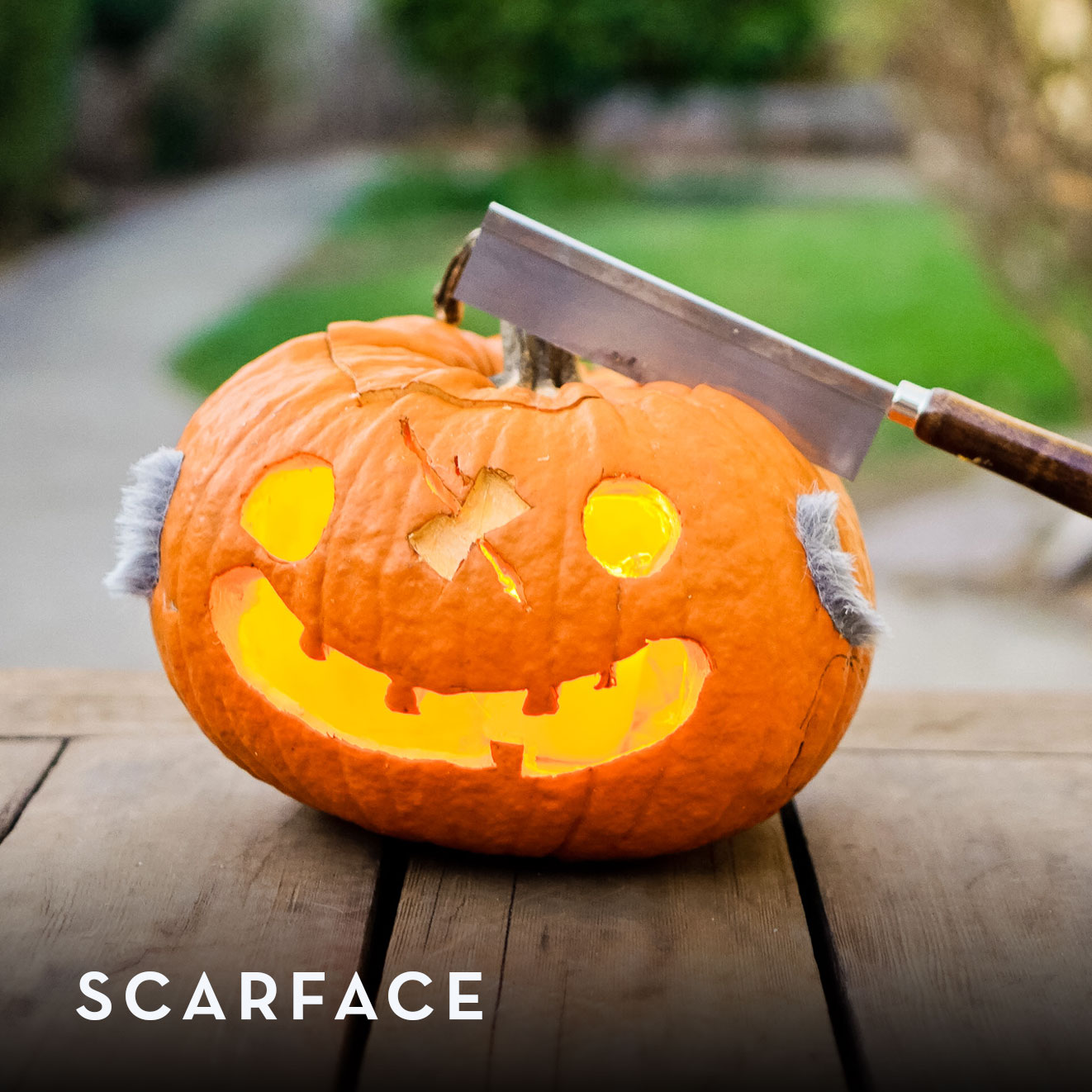 Emily was assigned the theme of "Scarface", and cleverly added a butterfly joint detail in the scar, bringing us back to our woodworking roots. (She received bonus points for incorporating those fuzzy eyebrows as sideburns.)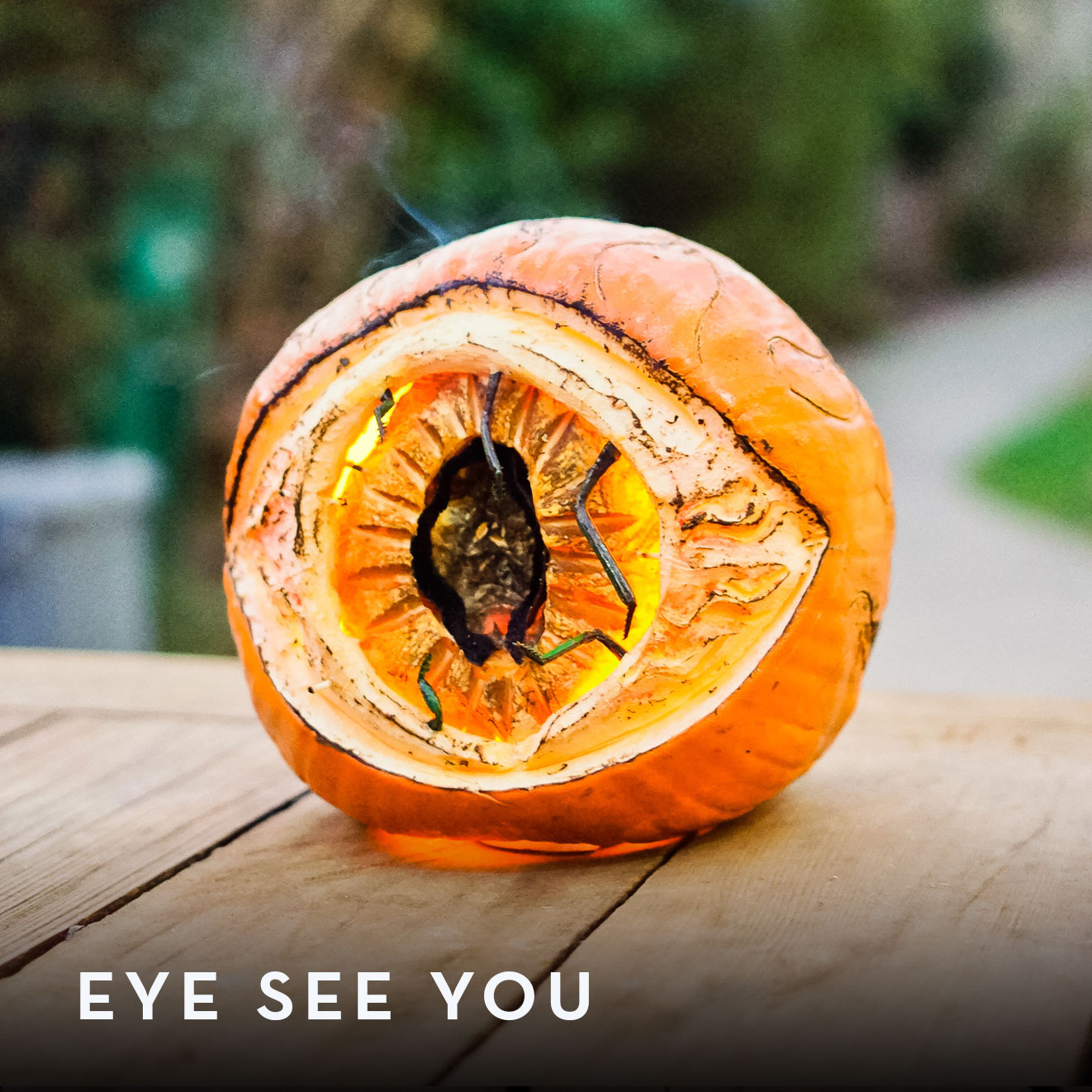 Mike, the problem solver among us, was given them theme of "Eye See You", and won based on skill. Does that eyeball move? You bet it does.
Major curb appeal
We hope our jack-o-lanterns are a hit with the trick-o-treaters this year. Happy Halloween from all of us at Tinkering Monkey!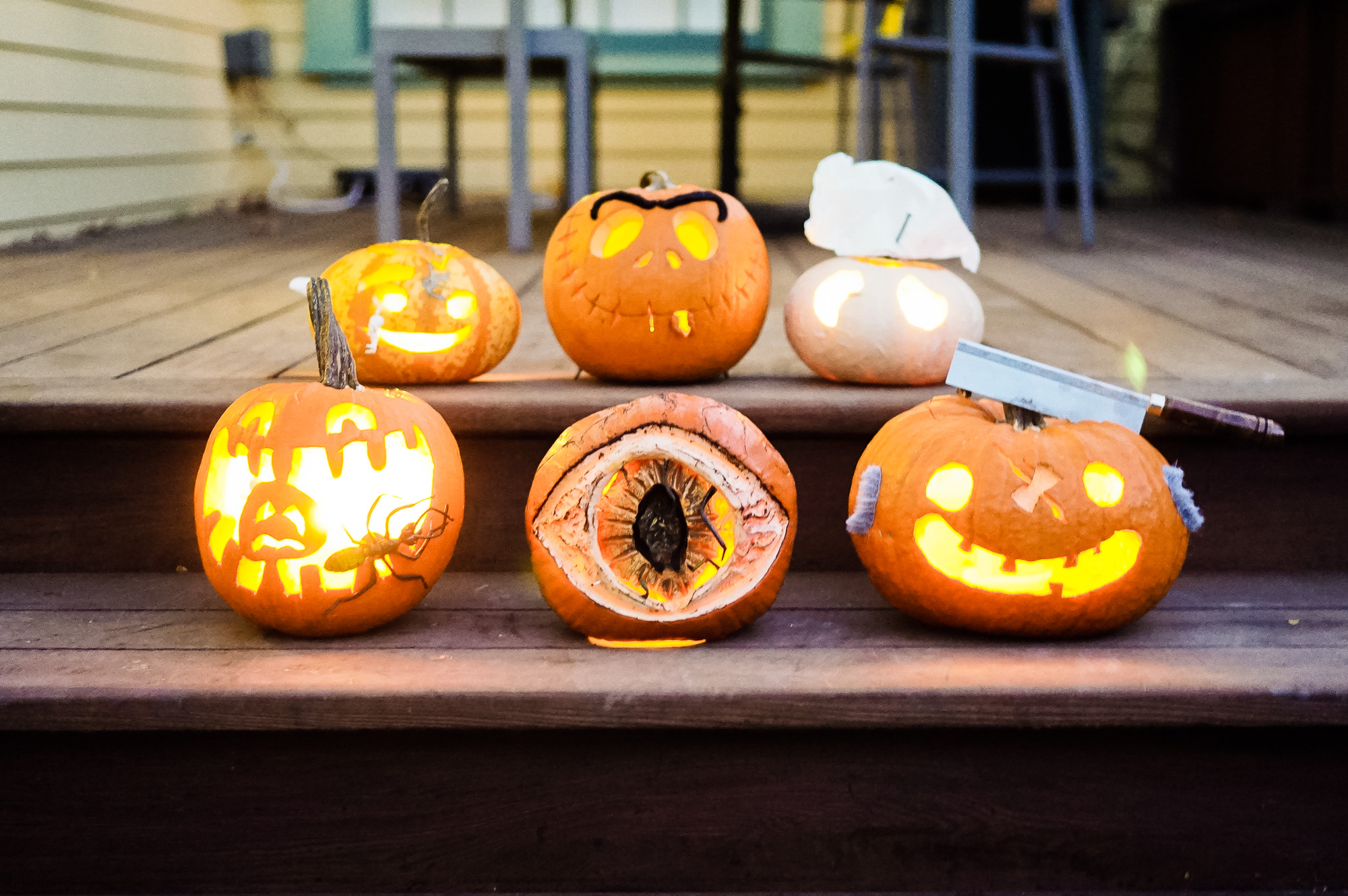 Think you have the skills to pumpkin carve and fabricate signage?
Let us know! Reach out to us at hello@tinkeringmonkey.com about job openings.