When the president of JanSport assigns you homework, you do it.
The president called. No, not that guy. The president of JanSport, maker of the everlasting backpack that carried all your stuff in high school. They need a wall plaque, it has to be dope, and it has to match the new President's Award that's given out annually to top performers in JanSport. We got this in the bag.
Part 1: Design
We were given a 2D Illustrator file and used that to create a 3D mockup to better illustrate the dimensionality that we had in mind. We built the 3D model in Rhino and rendered it with Adobe Dimension.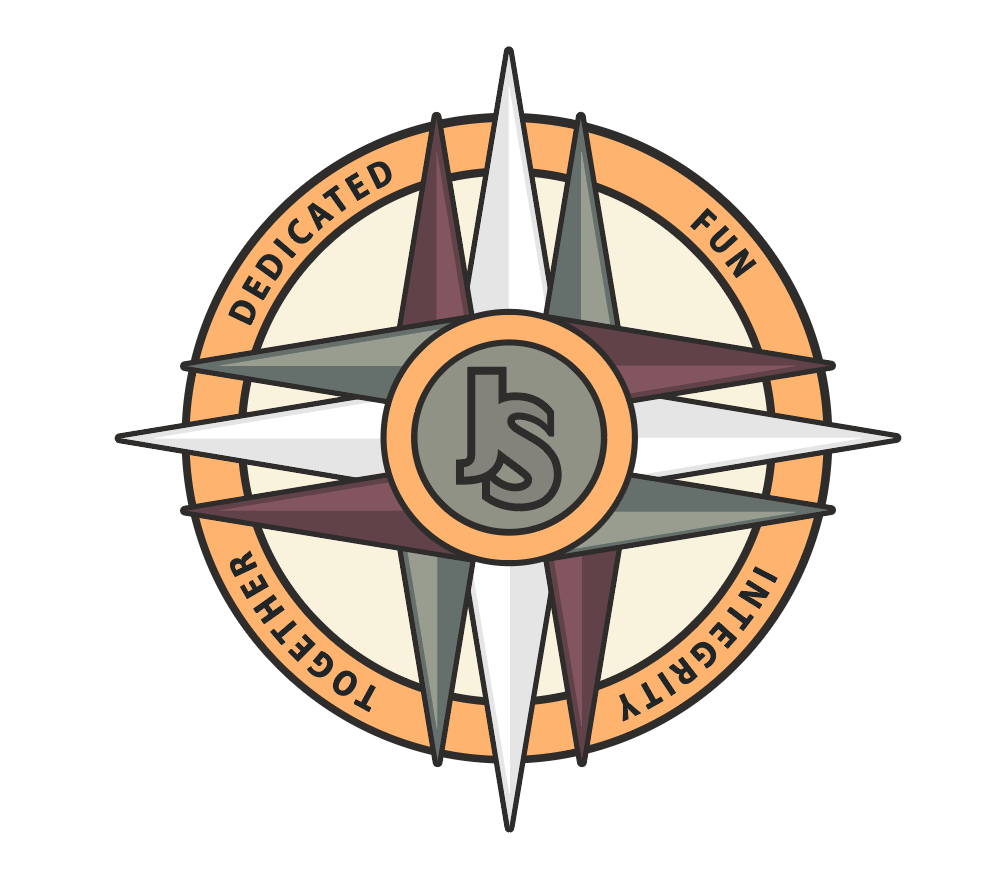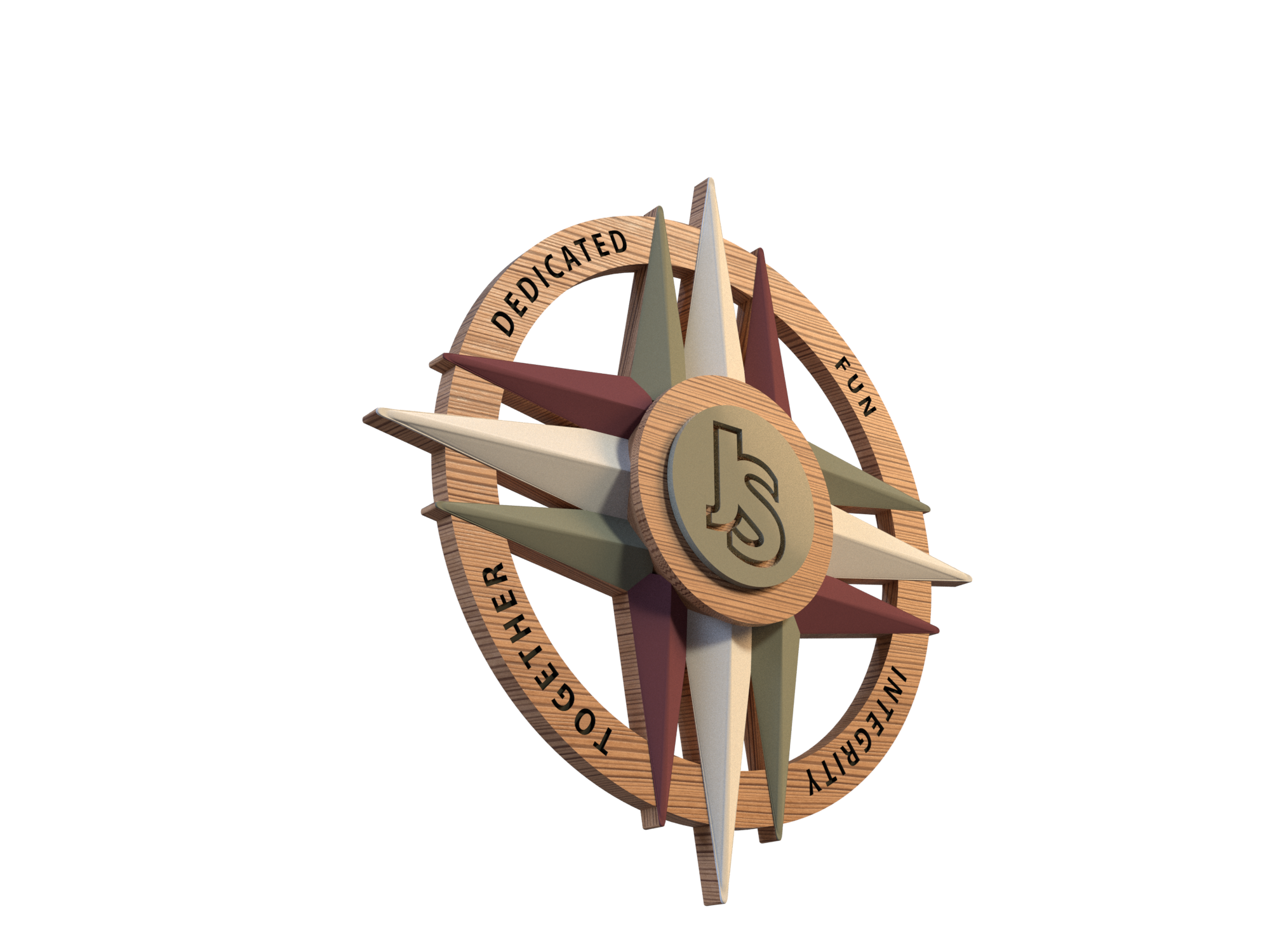 Part 2: Gluing and cutting
We used solid Alder for the majority of this sign. In hind sight, some HDU foam for the painted sections might have been better.




Part 3: Painting
After plenty of sanding, we used a heavy filler primer to smooth out the texture and prep for paint.




Part 4: Assembly
It was really enjoyable to see this one come together at the very end. Matte black graphics and a brushed aluminum plate rounded everything out.


Results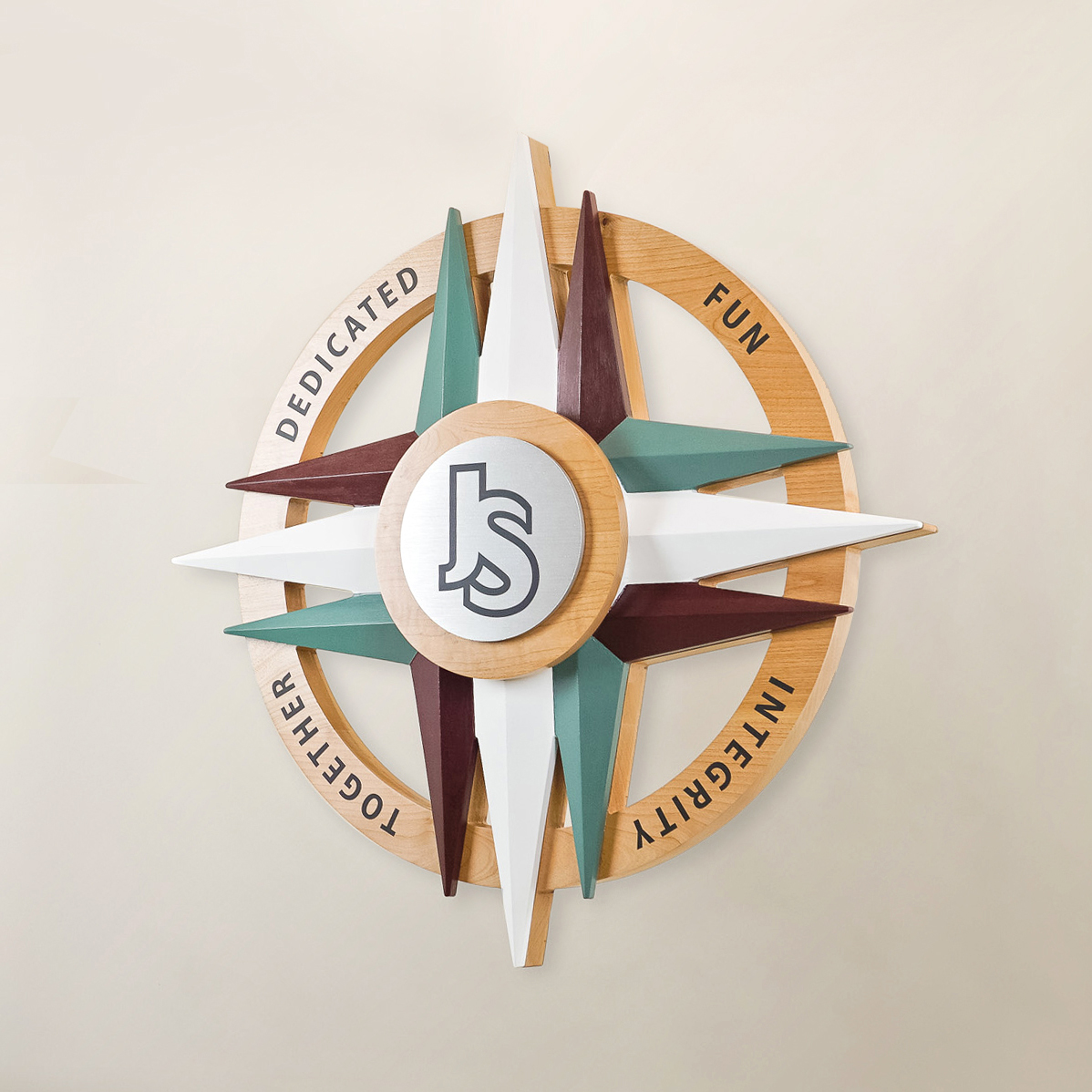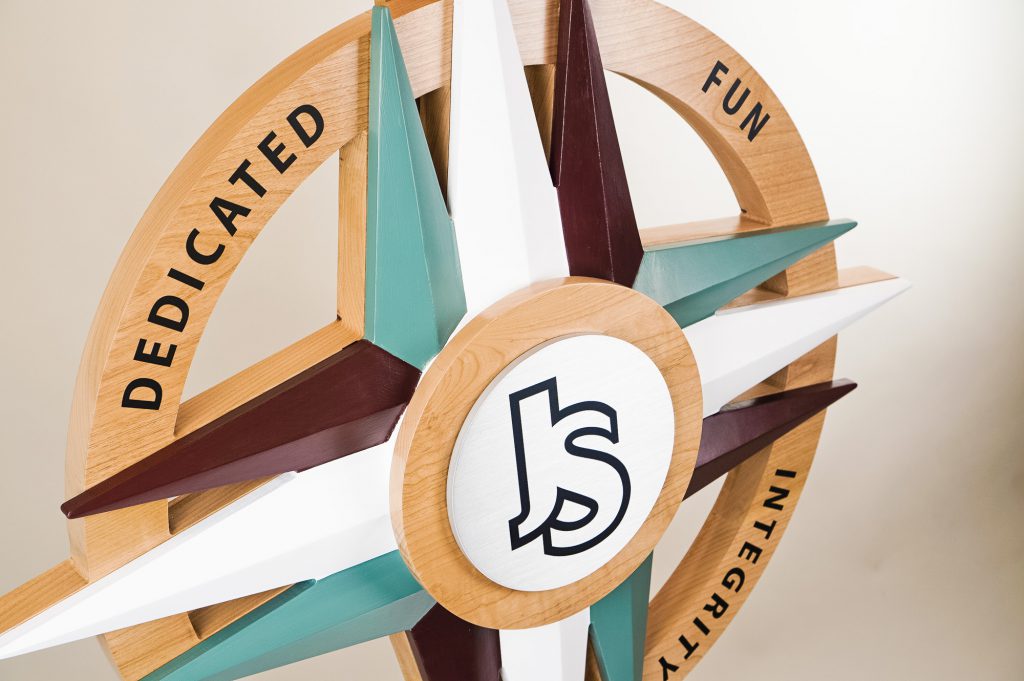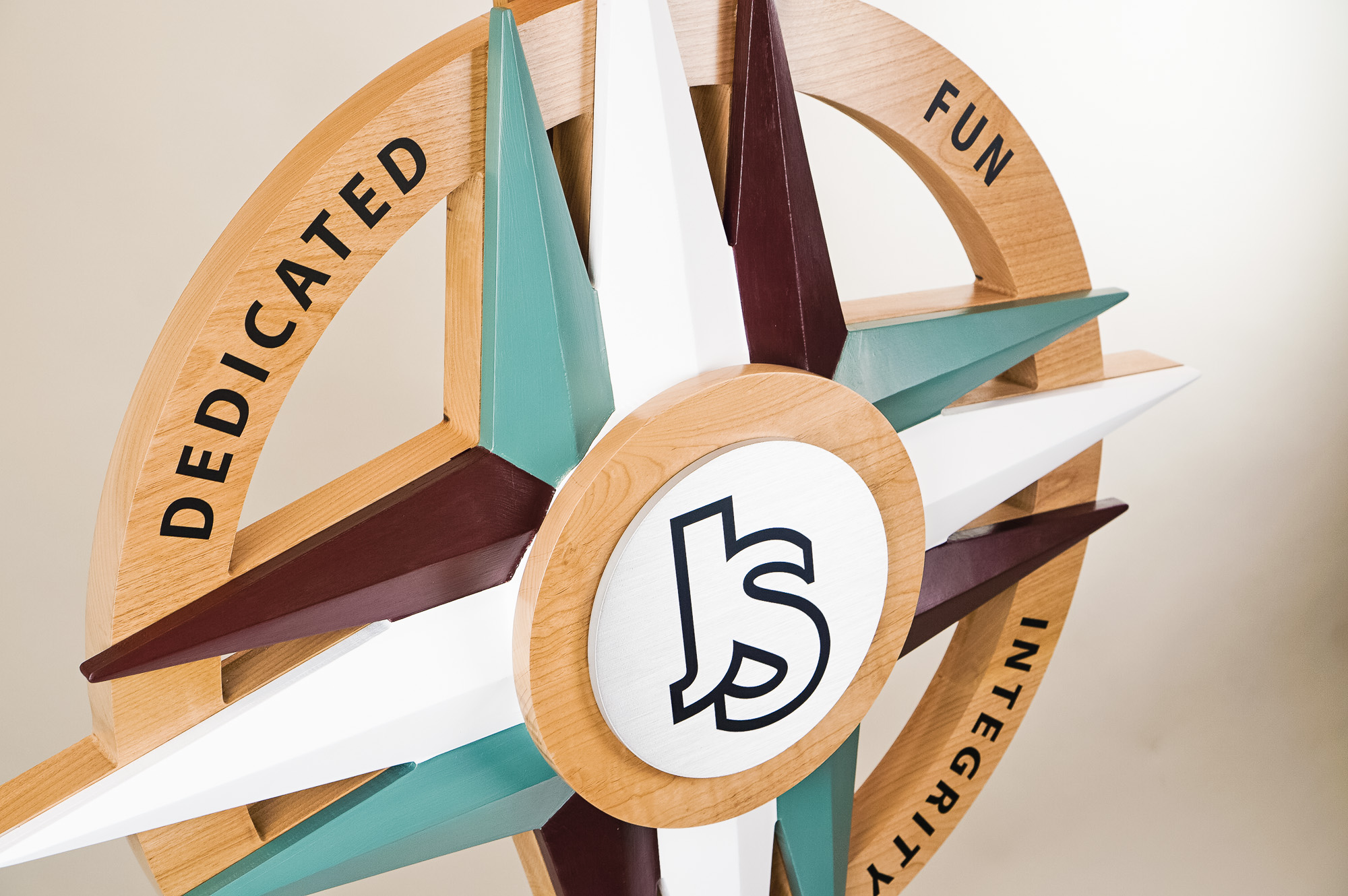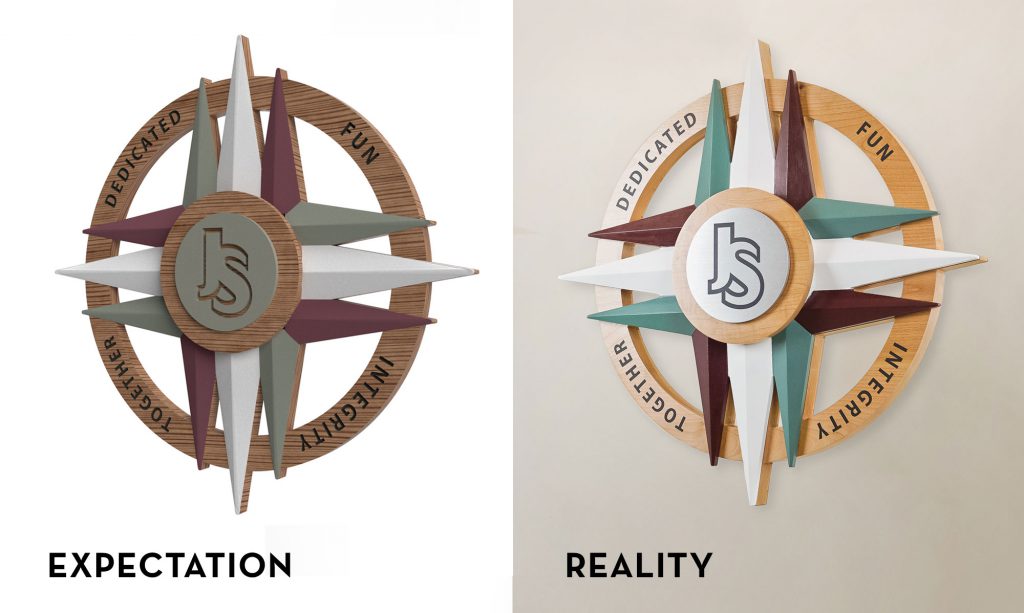 ---
Want a sign like this one? Reach out to us.
We want to make you a sign people won't forget. Whether you're starting a new business, empowering a team, or making a first impression—count us in.