The finish you choose will determine how vivid details appear and how easy the surface will be to clean.
In the paint world, you'll hear these things. Ordered from most sheen to least amount of sheen.
Gloss or High Gloss
Semi Gloss
Satin
Eggshell
Flat or Matte
We offer satin or gloss, because frankly, we think they look the best.
Satin Finish (Recommended)
We use a satin finish, unless otherwise requested. This silky, smooth paint finish actually retains its pearl-like sheen when dry. These finishes look matte from straight on, but viewed at an angle, they have a subtle sheen.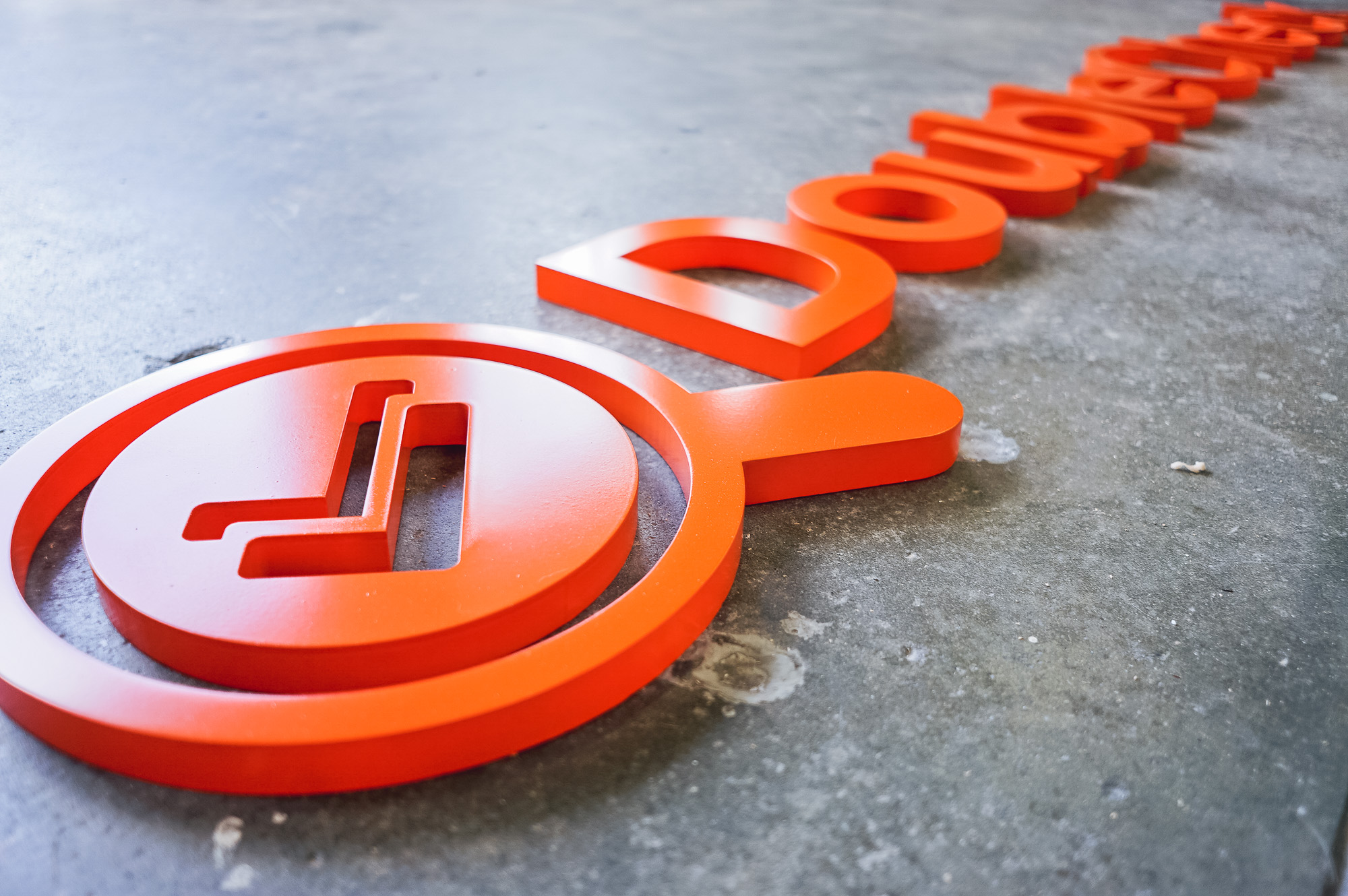 Glossy Finish
A gloss finish reflects the most light, providing a bright sheen. A gloss finish is durable and scrubbable. The most durable finish, it holds up well in humidity and is easy to clean, but it does reflect light, calling attention to any and all minor flaws.
How to choose?
Personal preference – has to do with your brand. In general we recommend not going shiny for dark colors -which can show flaws. outside – glare. consider lighting conditions.