For decades, people with disabilities fought for equal access. Here's a quick journey from where we started to where we are now.
ADA signage is part of the Americans with Disabilities Act
The Americans with Disabilities Act (ADA) is the world's first declaration of equality for people with disabilities. It has improved the lives of millions of Americans and has served as a model for the Disability Rights Movement around the globe. 
This act resulted in the creation of the ADA Standards, which include requirements that that make signage conveniently located and easy to read both visually and through touch.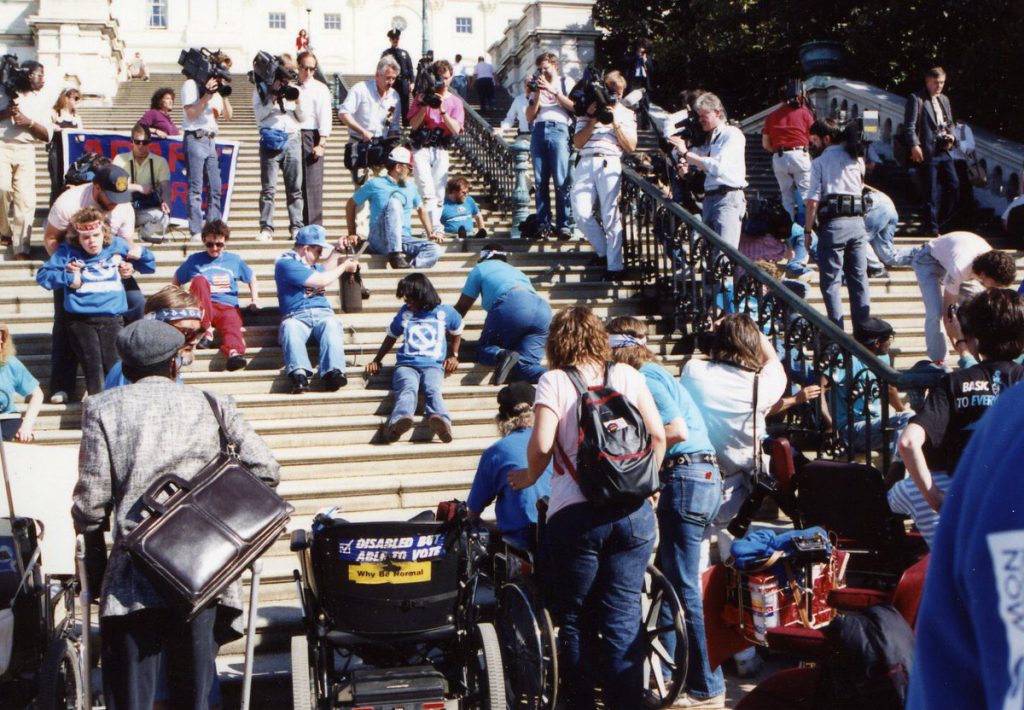 The Capitol Crawl
On March 12, 1990, hundreds of people with disabilities gathered at the foot of the Capitol building in Washington to protest the bill's slow movement through Congress. Dozens left behind their wheelchairs, got down on their hands and knees, and began pulling themselves slowly up the 83 steps toward the building's west entrance. The Capitol Crawl, as it became known, made national headlines and pushed lawmakers to pass the ADA into law.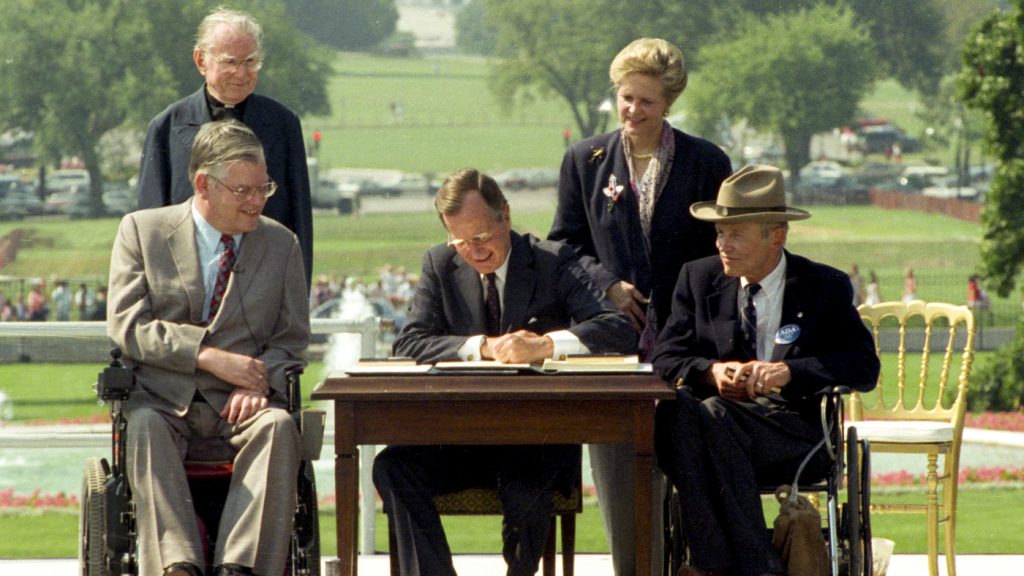 President George H.W. Bush, at the signing of the Americans with Disabilities Act (ADA)
"Let the shameful walls of exclusion finally come tumbling down."
George H.W. Bush finally signed the landmark bill on July 26, 1990, which represented a milestone in America's commitment to equal opportunity.
Three weeks ago we celebrated our nation's Independence Day. Today we're here to rejoice in and celebrate another 'independence day,' one that is long overdue. With today's signing of the landmark Americans for Disabilities Act, every man, woman, and child with a disability can now pass through once-closed doors into a bright new era of equality, independence, and freedom.
—President George H.W. Bush, at the signing of the Americans with Disabilities Act (ADA)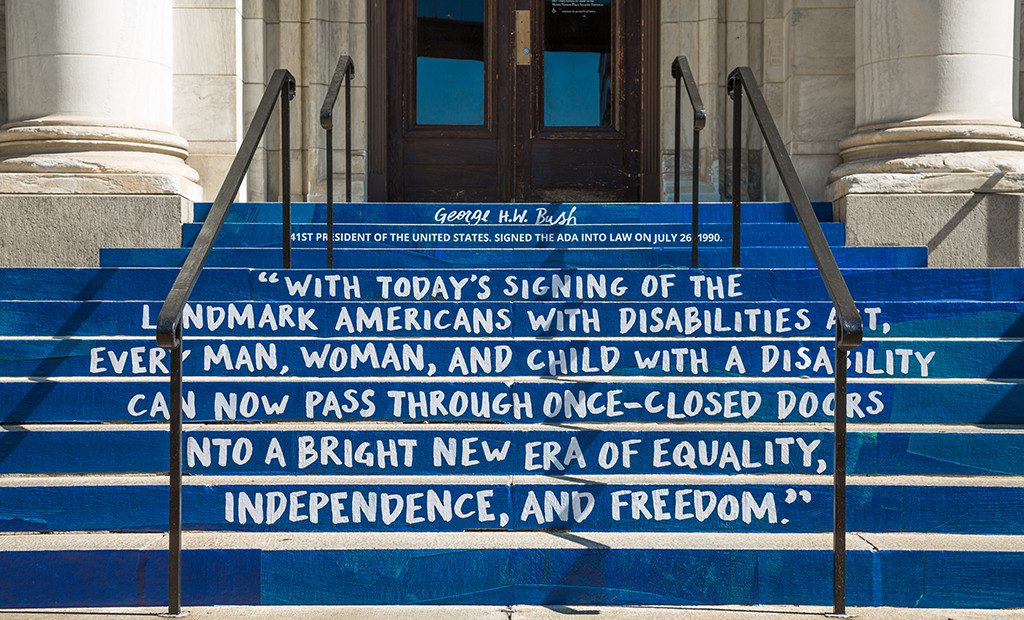 Art installation celebrating the 25 year anniversary of the ADA.
Results of the ADA
Because of the ADA, thousands of people with disabilities have moved out of institutions and are now living more integrated and meaningful lives. Most buildings constructed since the act has passed have accessible parking, entrances, paths of travel and restrooms, which has allowed people with disabilities to access spaces independently and safely.
The Ultimate Illustrated Guide to ADA Signage
We read 279 pages of the ADA Standards for Accessible Design so you don't have to.
This is just one piece of our illustrated guide to ADA Signage. Check back soon—we'll be publishing helpful articles through the month of Oct-Nov 2018.
Introduction to ADA Signage
• What is ADA signage?
• What is ADA signage important?
• What buildings need to be ADA compliant?
• What signs need to be ADA compliant?
• 5 Things You Need To Know About Adding Braille to Custom ADA Signage
ADA Signage Requirements
• General principles
• Room and space signage
• Restroom signs
• Directional signs
• Informational and building code signs