Overwhelmed by all the Braille requirements? Don't be. Follow these 5 tips to make sure your custom signs pass inspections with a breeze.
1. First, find out if your signs require Braille.
You may be surprised to learn that not all ADA signs require Braille. According to ADA Standards, Braille is only required on signs that identify a room, space or area—whether it's accessible by the public or if it's just for employees.
Required
restrooms
meeting and conference room signs
utility room signs
classroom signs
common room signs
NOT required
directional signs
elevator signs
check-in signs
informational signs
open hours
security signs
staff only signs
exit signs
refuge signs
stair signs
floor signs
2. If your sign requires Braille, make sure the text is raised, too.
Raised text has it's purpose, as less than 10% of the 1.3 million people who are legally blind in the US actually know how to read Braille. A sign with Braille makes it a tactile sign with the purpose of serving the visually impaired—which means the text needs to be raised as well.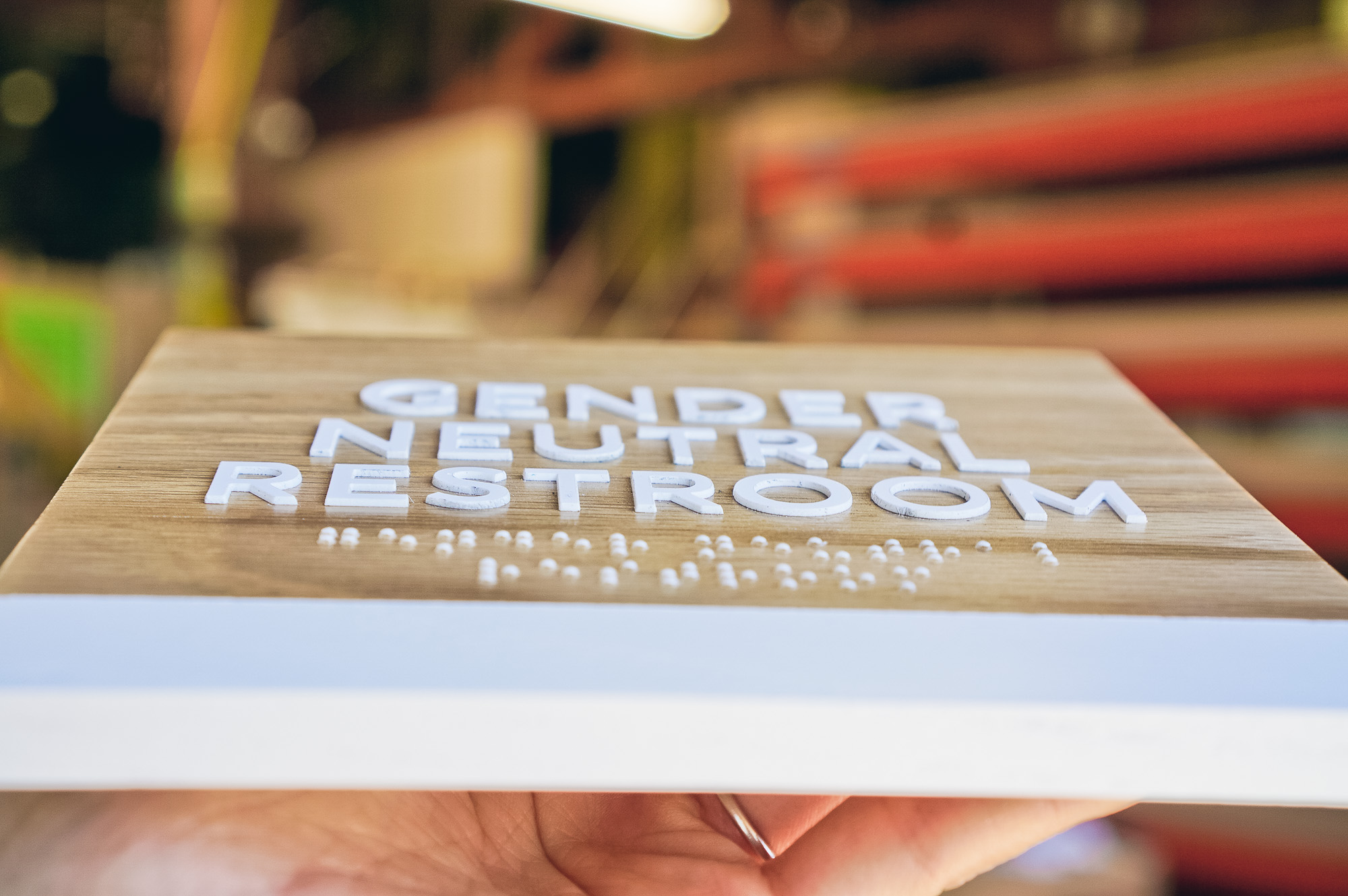 You can skip the raised text for signs that don't require Braille, such as the ones mentioned in Step #1.
3. Use the right version of Braille.
There's not one, not two, but three levels of complexity in English Braille. ADA standards require Grade 2 Braille, which was introduced as a space-saving alternative to Grade 1 Braille. Grade 2 Braille abandons one-to-one transcription and adds hundreds of abbreviations and contractions, making it easier to fit on signage.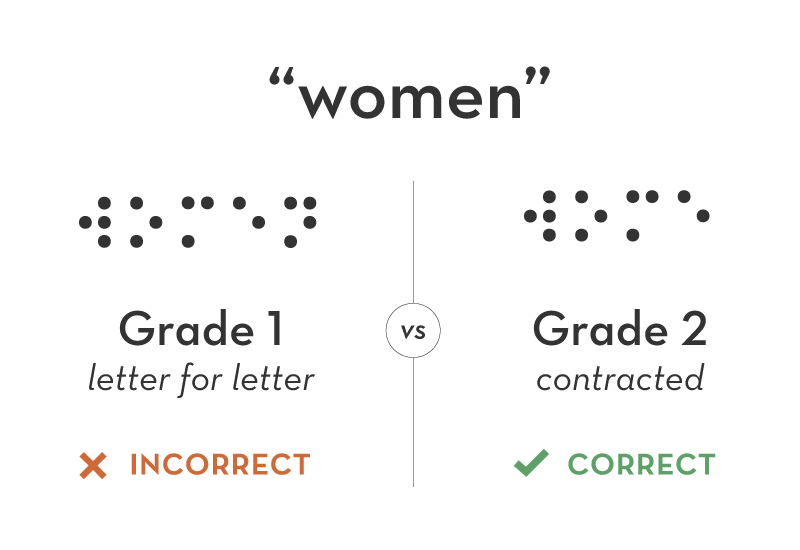 Here are all the contractions used in Grade 2 Braille.

Here's an example of how the contractions work.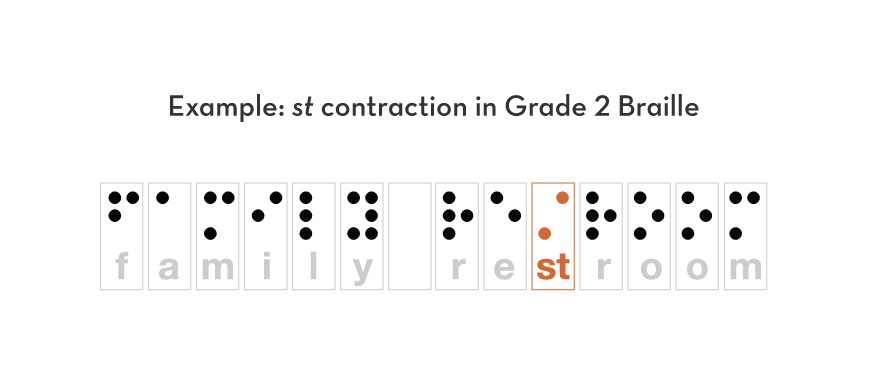 4. Keep Braille transcriptions together.
To make things easier for the visually impaired, it's required that all Braille is grouped together in one section, and always located at the bottom of the sign.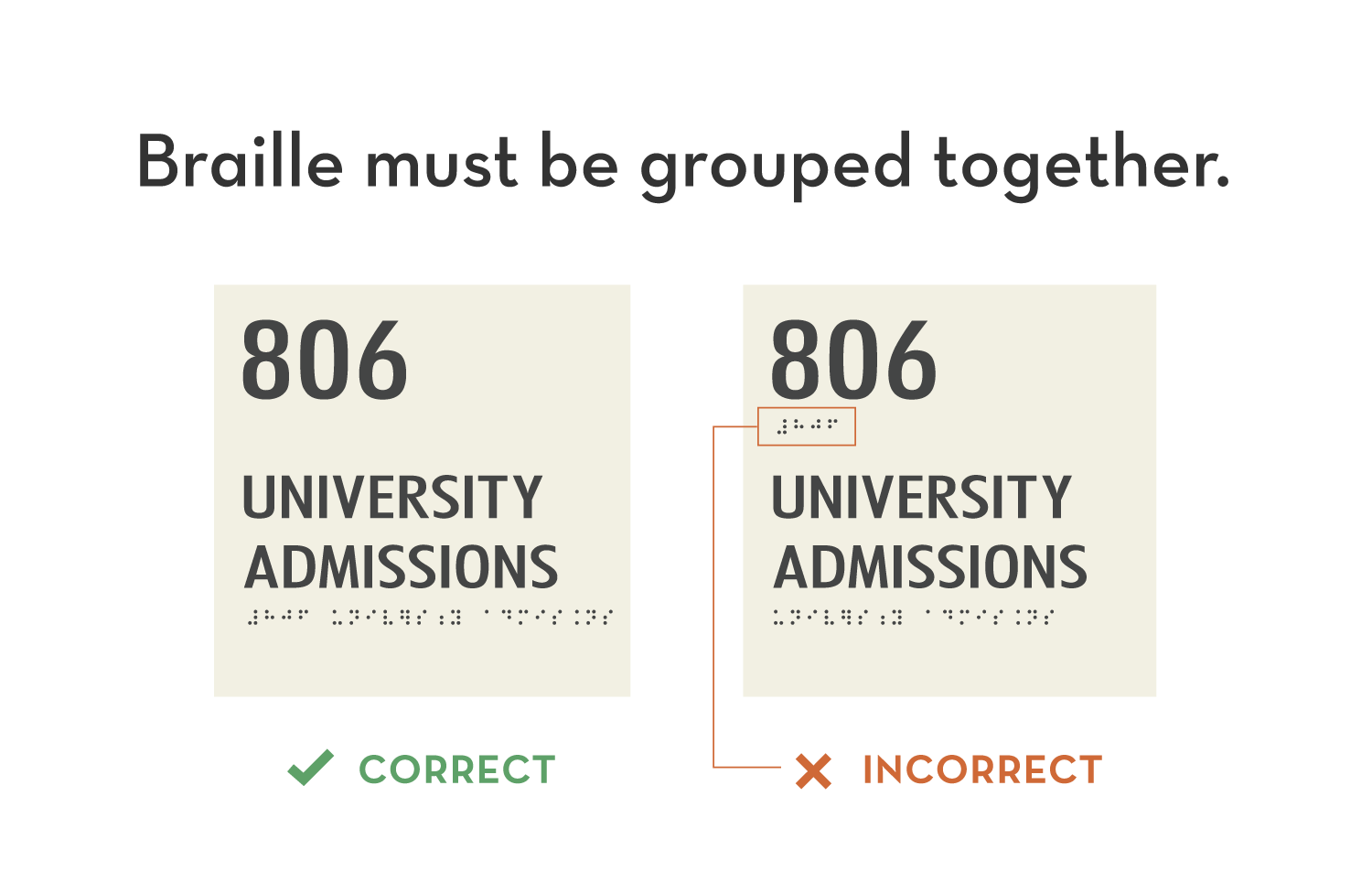 5. Choose the right sign vendor.
ADA standards specify dimensional requirements in order to ensure that the Braille is easy and comfortable to read (no sharp edges, please). Therefore, it's important to choose a sign vendor with experience in ADA signage to ensure that the correct processes and materials are used.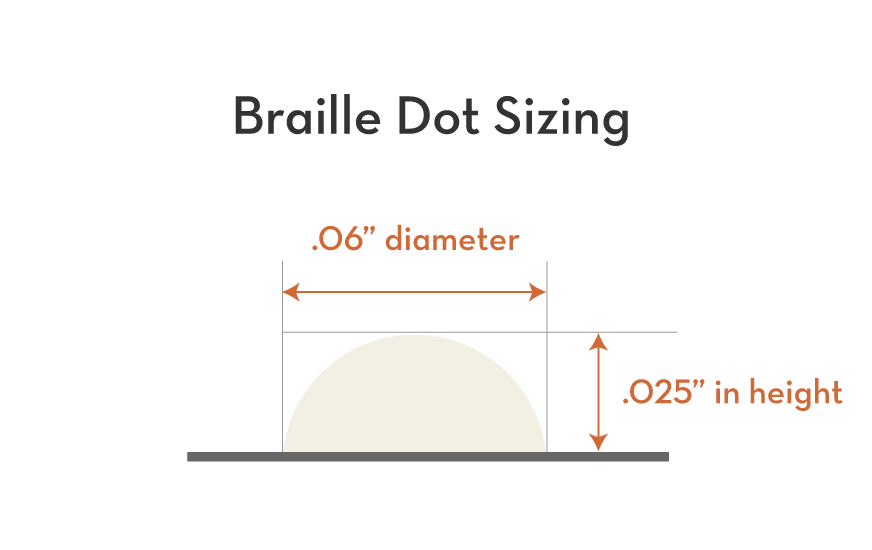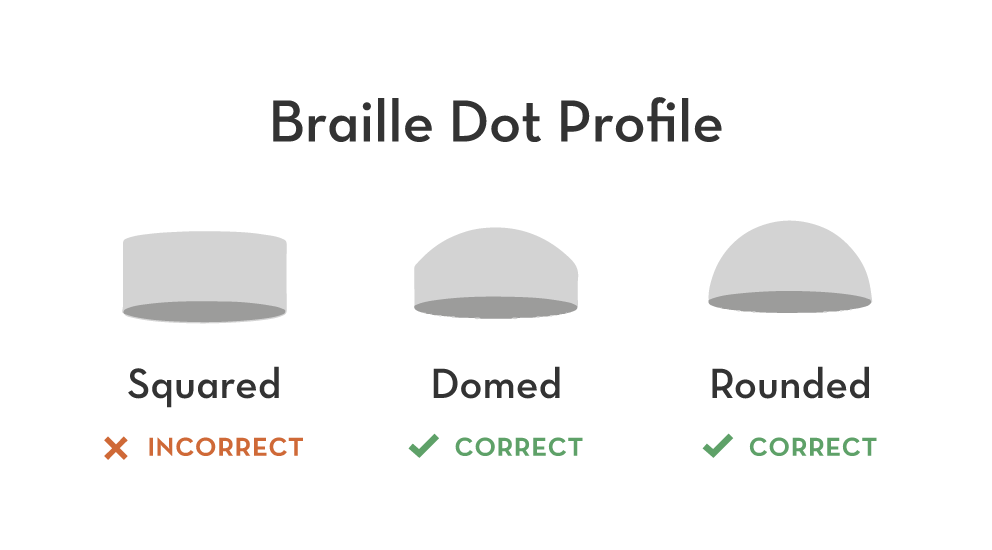 (We use domed dots)