 ROOM AND DOOR SIGNS
Room signage allows people to find spaces, as well as provide additional contact points with your brand.
Benefits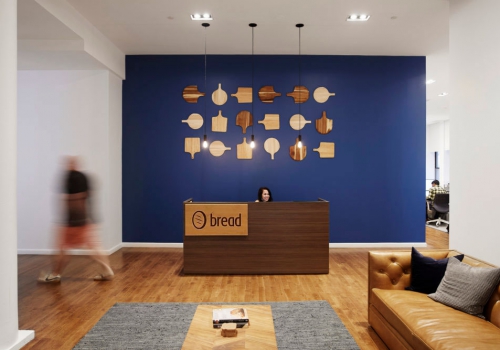 Save time
Direct visitors without having to interrupt staff for directions.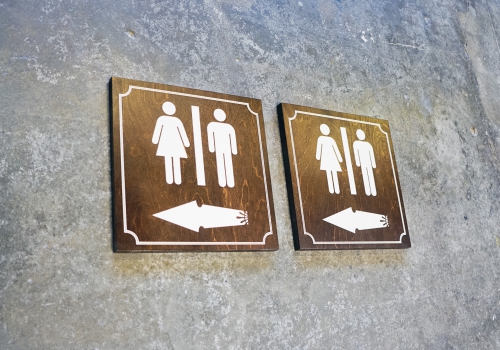 Fully integrate your brand
Provide visitors numerous contact points with your brand, reinforcing their impression of their visit.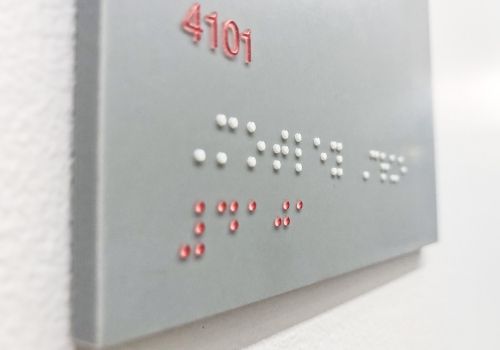 Typesetting included
We'll handle sign layout so you don't have to. Just send us your text, and we'll take care of the rest.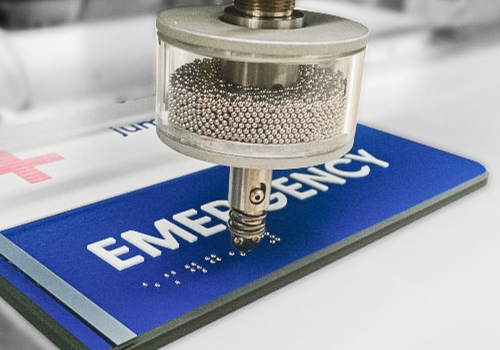 Photo: Johnson Plastics
Need to be ADA compliant?
We've got you covered. As a licensed manufacturer of the Raster® Braille System, our ADA signs are compliant with: 
Customize Your Room and Door Signs.
Whether you're starting a new business, empowering a team, or making a first impression—count us in.