Signage 101
These in-depth guides will help you create signs your team will love.
&nbsp
We read 279 pages of the ADA Standards for Accessible Design so you don't have to.
This guide covers:
Icons, symbols, and pictograms
Size and placement of ADA signs
ADA Text Standards
Color and finish requirements
Braille basics
How to typeset Braille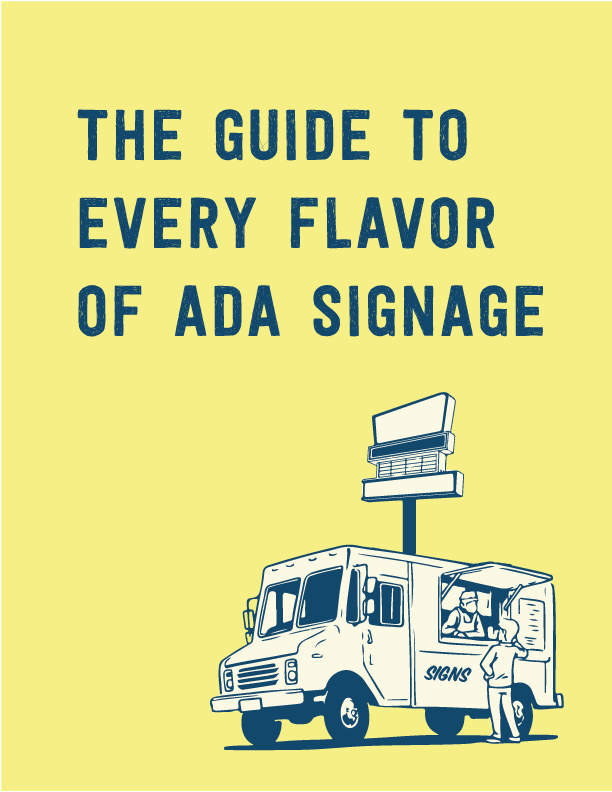 The Guide to Every Flavor of ADA Signage (coming soon!)
We'll show how to meet ADA standards—and where you can get creative.
This guide covers:
What is ADA Signage?
Room Signs
Restroom Signs
Directional Signs
Informational Signs
Exit Signs